Category
Articles
Articles covering the deep topics of the Bible and Christian lifestyle.
---
‹ Back to Blog
This is a guest post from a long-time friend in our community, Jeremy Sundin. These guest posts are a part of a series of encouraging devotionals during this time of global disruption.
If you're like most people in the world right now, you're going through a time that tests your faith and tempts you to give into fear of the foreboding clouds on the horizon. And yet, hard times are not unique to our present times. Even the early Christians lived through incredibly tumultuous times. The Bible offers us a model of how to position our lives in times like these.
---
One day, I was digging a trench at my job and was almost done with my project when a thunder storm rolled in. Wind was bending the trees while lightning flashed everywhere. I stubbornly kept digging until a trickle of water from up the hill became a torrent and overwhelmed my berm and flooded my trench.  The wind, lightning, and rain were irresistible.  I was wet, cold and discouraged as I gave up and went back to my truck. I glanced inside the house, and the scene in there was completely different.  It was dry, warm, and peaceful. The occupant lay on a couch reading a book, appearing not to notice the storm that had defeated me.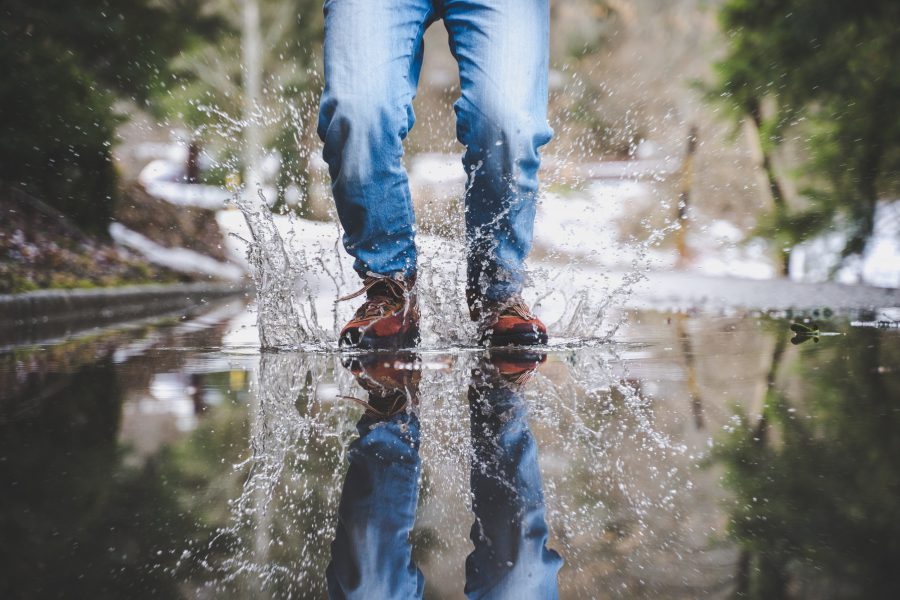 "Why my soul are you downcast? Why so disturbed within me? Put your hope in God, for I will yet praise Him. He is my Savior and my God." Psalm 42:5
Maybe depression, being downcast, having fear, and disturbance of soul are the result of not putting our hope in God—of not praising Him, and not living with the pressing reality that He is our Savior. He is our God; therefore, we are His redeemed. we are His people.
Maybe being in Christ is like being in that house.  As we live lives increasingly rooted in Him and not ourselves, slowly the warmth and protection of His wings cause the worries of this life to grow strangely dim in the light of His glory and grace.
Jesus was tempted in every way just as we are, yet without sin.  This means Jesus was probably tempted to fear life's storms too! Yet, He didn't. He claimed the shelter of His Father's arms and trusted God's plan for His life—that is what silenced the storms.
Jesus offers the reality of the life He lived to each of His followers
Jesus offers the reality of the life He lived to each of His followers. He offers His life to us!  We can live in that same peace, power, and quiet confidence in the provision of our good heavenly Father.
Let's put our hope in God, lavishing our praise on Him and focusing on the reality that He saved us, because He loves us. We are His people, and He is our God.  If we cling to this truth, we can shelter any storm that comes our way.
"I, the LORD All-Powerful, will protect Jerusalem like a mother bird circling over her nest." Isaiah 31:5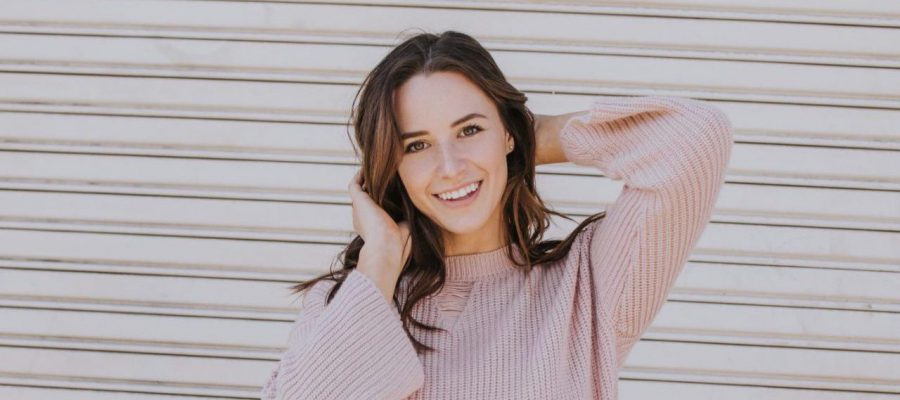 Our relationship with God is founded on one primary truth: He loves us (1 John 4:19). Yet how come believers so often feel that He is displeased with them and only loves them because He is contractually obligated? I know that I've definitely felt that way. Is He mostly sad, mad, or disappointed? Or is He mostly happy with us?
"…He delivered me because He delighted in me." Ps. 18:19 (emphasis added)
God loves unbelievers (John 3:16), yet He likes and enjoys believers (John 15:9). Jesus rejoices over us when we turn to Him in repentance (Lk. 15:4-7). His smile is seen as a believer embarks on the journey towards mature obedience and love. Our repentance elicits a compassionate response in Jesus' heart (Lk. 15:18-22), even though we still have immature areas that need transformation.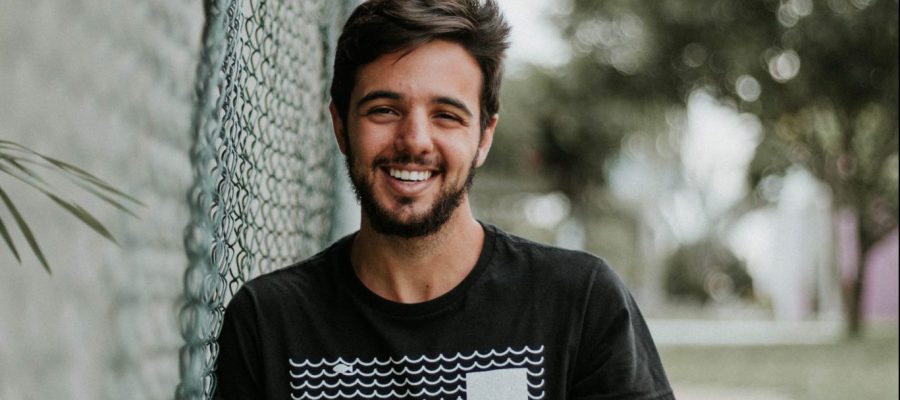 If you're reading this, it's likely that you're a sincere Christian who's struggling with sin. Or maybe you just want to be sincere. But sin in your life has you feeling stuck and likely ashamed.
The pain you feel from sin can be crippling, keeping you from the life of freedom you want. Without God's righteousness in your life, the Bible says you are dead in your sin (Rom. 6:23, Eph. 2:1).
This is exactly why God became a man (Jesus) to die in our place and take the punishment for our sins. He is the solution to our otherwise dead lives of sin.
"But God demonstrates his own love for us in this: While we were still sinners, Christ died for us." Romans 5:8
Even after you become a believer, it is likely that you will struggle with sin at some point in your life. This is where repentance comes into play. Repentance is a reckoning with your life, a reset, and a resolve to live your life God's way. His lifestyle of righteousness according to what the Bible says.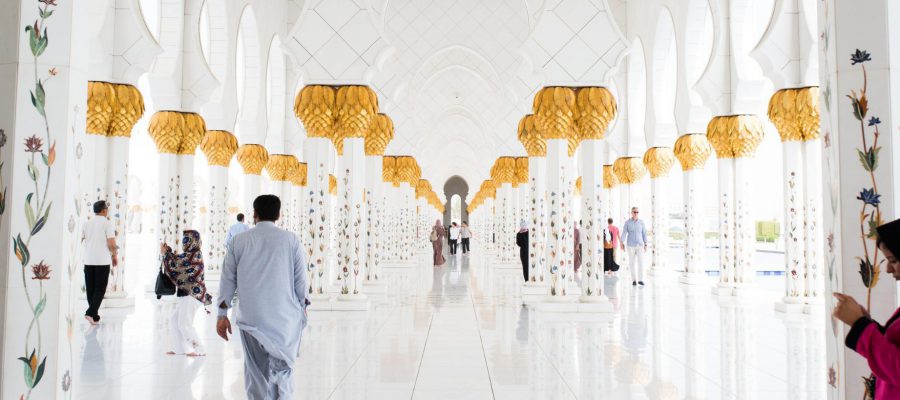 In this day, there seems to be a lot of confusion about whether or not Christians and Muslims worship the same God. There are core differences between Islam and Christianity which make the answer no, we do not. Let's look first at a few basic Christian beliefs and determine why.
1) Christians believe in the Trinity, a Triune God. Father, Son and Holy Spirit.
"For in Christ all the fullness of the Deity dwells in bodily form" (Colossians 2:9, emphasis mine)
"For to us a child is born, to us a son is given, and the government will be on his shoulders. And he will be called Wonderful Counselor, Mighty God, Everlasting Father, Prince of Peace." (Isaiah 9:6)
"And the Word became flesh and dwelt among us, and we beheld His glory, the glory as of the only begotten of the Father, full of grace and truth." (John 1:14, emphasis mine)
2) Christians believe that the Uncreated God, Yahweh, revealed Himself in flesh in the person of Jesus Christ.
Jesus also rightfully claimed to be God. "'Very truly I tell you," Jesus answered, "before Abraham was born, I am!'" (John 8:58)
"I and the Father are one." (John 10:30)
"But to the Son He says: "Your throne, O God, is forever and ever; A scepter of righteousness is the scepter of Your kingdom." (Hebrews 1:8)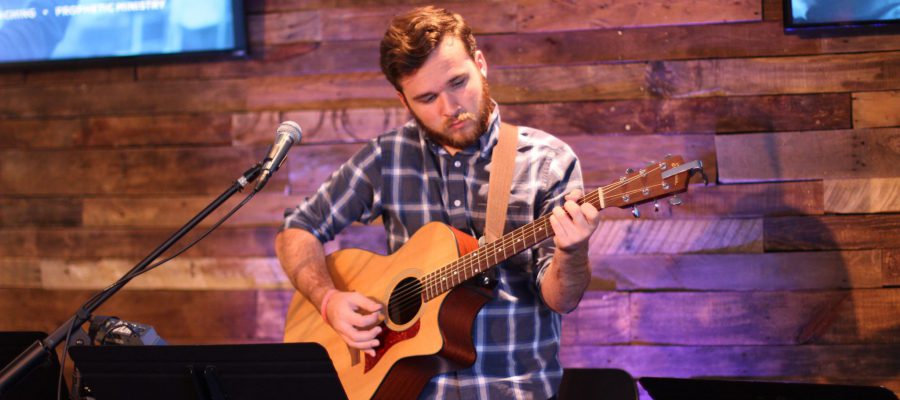 This post was originally posted here. Re-posted with permission from the author.
If you lead worship in a small group setting or at a church that doesn't have a band, you have a unique opportunity as a worship leader.
You can literally go wherever you feel led at a moment's notice. You can change tempo, key, song, or arrangement without having to communicate to a team. There's a ton of freedom that comes with leading solo corporate worship.
But there are also some challenges.
In the quest to learn how to increase our prayer life we sometimes don't know where to begin. It can be discouraging running out of things to pray for. I have definitely experienced this. A prayer list is great, but what exactly do we pray over those that we have on the list?

The best prayers are ones that are from the Word. This is a list of scriptures that will help give you dialogue material to speak with God.
This list is compiled by Mike Bickle. Watch his teaching on this topic.
We can use the acronym F.E.L.L.O.W.S.H.I.P. to guide our times of prayer.
F
E
L
L
O
W
S
H
I
P
F

Fear of God
I will put My fear in their hearts so that they will not depart from Me. (Jer. 32:40)
The Lord…you shall hallow; let Him be your fear, and let Him be your dread. (Isa. 8:13)
Unite my heart (to Your heart and Word) to fear Your name. (Ps. 86:11)
His delight is in the fear of the LORD… (Isa. 11:3)
E

Endurance
Being strengthened with all power…may have great endurance and patience… (Col. 1:11 NIV)
May the Lord direct your hearts into…the patience (endurance) of Christ. (2 Thes. 3:5)
It was written, "Zeal for Thy house will consume me (Jesus)." (Jn. 2:17, NAS)
Zeal for Your house has eaten me (David) up… I wept and chastened my soul with fasting that became my reproach. I made sackcloth my garment… (Ps. 69:9-11)
Phinehas…was zealous with My zeal among them… (Num. 25:11)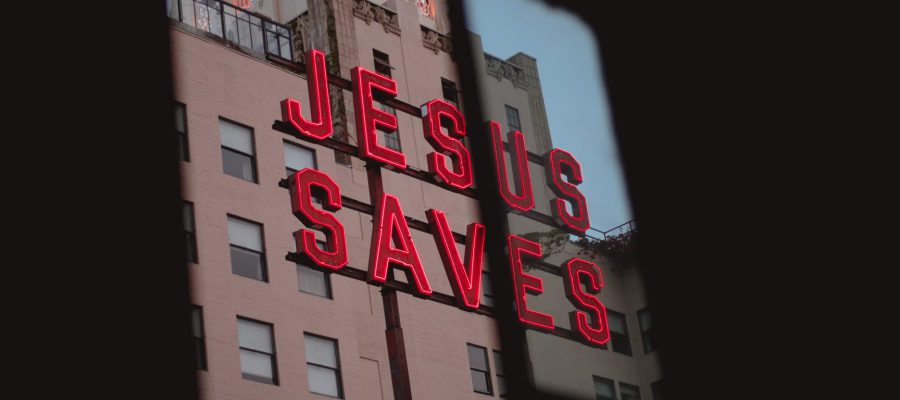 "He who did not spare His own Son but gave Him up for us all, how will He not also with Him graciously give us all things?" Romans 8:32
The question of who killed Jesus is one that echoes throughout history with many answers in possibility. The Romans nailed Him, the Jewish leaders indicted Him, all of humanity's sin required Him, but truly, it was ultimately all according to the Father's plan.
That's difficult to hear and understand because God is love (1 John 4:8). But indeed,
it was love that caused Jesus to endure the Cross
, and
it was love that led the Father to pour out His wrath upon Jesus to atone for the sins of the world. 
"This Jesus [was] delivered up according to the definite plan and foreknowledge of God"

(Acts 2:23)
.
"For our sake He (the Father) made Him (Jesus) to be sin who knew no sin, so that in Him we might become the righteousness of God."

(2 Corinthians 5:21)
. Romans 3:25 says,
"God put [Him] forward as a propitiation by His blood."
  Isaiah 53 puts it even more bluntly,
"We esteemed Him stricken, smitten by God. . . . It was the will of the Lord to crush Him; He (His Father!) has put Him to grief"

(Isaiah 53:4, 10)
.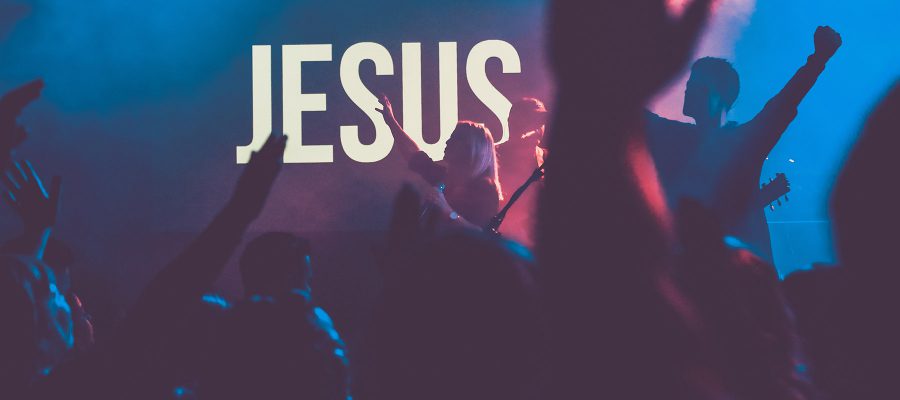 This post was originally posted here. Re-posted with permission from the author.
Songs are powerful.
A man named Andrew Fletcher said it well: "Let me write the songs of a nation and I care not who makes its laws."
As a worship leader, you're having just as much, if not more, influence on your congregation as your pastor preaching his sermon. Stop and think about that for a second. (And go read James 3:1 and my post Worship Leaders are Teachers).
What are you teaching your congregation?
This is an important question and getting clarity on this will help shape and empower you as a worship leader.
King David didn't just write songs to have a hobby. It was one of the main ways he impacted his nation. He would write songs for people to sing and thus he was training, challenging, and encouraging them through song.
Each and every week, you're given a captive audience of people who, whether you're aware of it or not, you're training, challenging, and encouraging. Being intentional about clarifying your theological worship vision will help you partner with the Lord, your team, and your church in an even more dynamic way.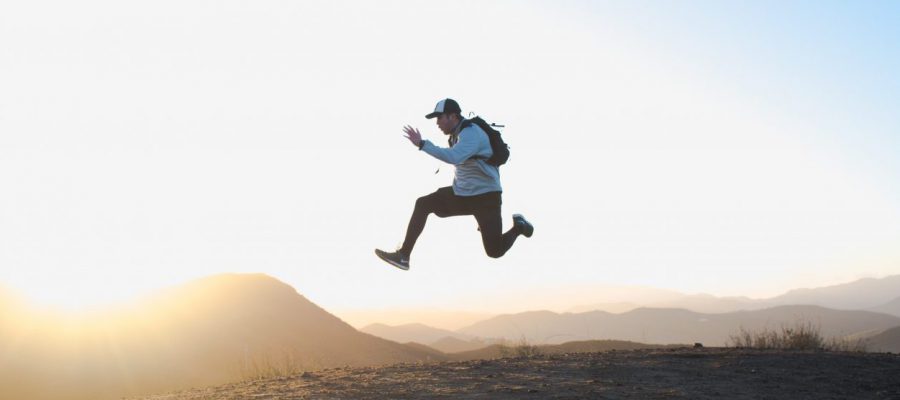 I recently started riding a bike. To clarify, it is my bike, but I recently got it and started riding it. The desire to have it and do this started as I stared out our hotel room window during Hurricane Irma. I felt cooped up, stifled, and wanted to do something freeing – to feel free. So I found a couple of really good bikes for my wife and I in an online marketplace at a great price, and now I find myself riding around our small town early a few mornings each week.
This morning I started to notice something I hadn't really paid attention to on my previous rides… signs. Signs in parks and along bike paths, near picnic tables and fishing spots. All of them were negative… No Swimming, No Climbing, No Jumping, No Pets, Warning: Stay Off.
Now, I get the need for boundaries and safety. Rules are important, without them people do sometimes stupid stuff and get hurt. But I started to think about all the children that pass those signs and read them. They are all in places that are supposed to be fun and freeing, but they are all telling those same children they can only have fun or be free with limitations. Doesn't that defeat the purpose?
In Genesis 3:11, God asks Adam and Eve a very specific question… "Who told you that you were naked?" They had just disobeyed Him by eating from the tree in the middle of the garden – the one He said not to eat from. I don't imagine He posted a sign next to the tree… He simply told them. "You can eat from every other tree, just not that one." (emphasis mine) Now He comes to walk with them like He did every evening, and they are hiding. From God. In a bush.
God had created them and clothed them in glory, given them the command to be fruitful and the awesome charge that they were to have dominion – to be in charge. Adam had named every animal and became the caretaker of this glorious place God had created for them to live. And then in the desire to satisfy their own curiosity or fill the lust of their flesh, they ate the fruit of the one tree they were told not to… and they lost it all. That one act has had a lasting impact on every living thing – man or beast, plant or seed.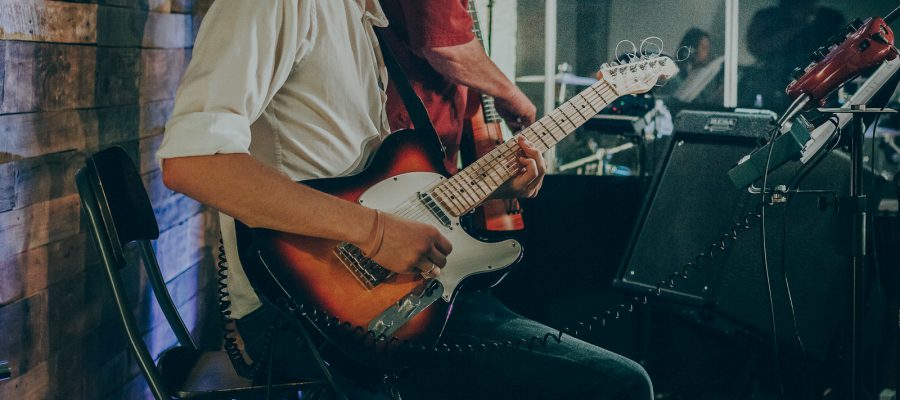 I've been leading worship at the house of prayer here in Tallahassee since 2008. We've had many great times of worship, but also plenty of awkward sets where we felt we really missed the mark. Whenever we feel as a worship team that we had a bad set, it brings to question what makes a time of worship good? What makes it successful?
These tips are by no means exhaustive. But I've found them to be very helpful to keep in mind as a worship team.
Worship with a sincere heart
First and foremost, worship is a matter of the heart. When a life is surrendered to Christ, worship is always the overflow. A worship set is always personally successful when your heart is sincerely worshipping the Lord.
"Who shall ascend the hill of the Lord? And who shall stand in his holy place? He who has clean hands and a pure (sincere) heart" (Ps. 24:3–4, emphasis and parenthesis mine)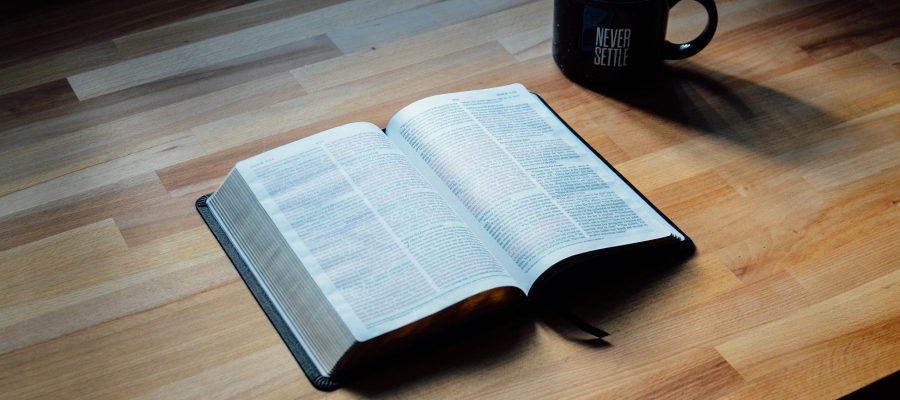 Humanity didn't deserve the Cross. We weren't entitled to it. Nevertheless, God's big plan was to redeem the world, to set the world right. As we think about salvation, sometimes we only think about that big picture. Our part may be small, but it is comforting to feel like even a small part of the big plan, as this earth barrels forward in its transition toward the end and beginning of all things.
But there is a deeper layer to the story, something much more specific. There is a passion in God's heart, and it is for people. It is me. It is you. It may be difficult to imagine a personal Savior who cares about being close to you, but that is exactly why Jesus came to earth. Jesus loves you. Jesus likes you. It is the consistent, never-ending attitude of his heart. Here are five verses that prove it:
Genesis 1:31 – The Designer's Finest Work
"Then God looked over all he had made, and he saw that it was very good! And evening passed and morning came, marking the sixth day." Gen. 1:31
Before you physically existed, you were a thought in God's mind. He formulated you. He designed every detail of you. He loved you. In His words, the creation, your design was "very good." When God Himself uses the word very, we should take it seriously!