Category
Articles
Articles covering the deep topics of the Bible and Christian lifestyle.
---
‹ Back to Blog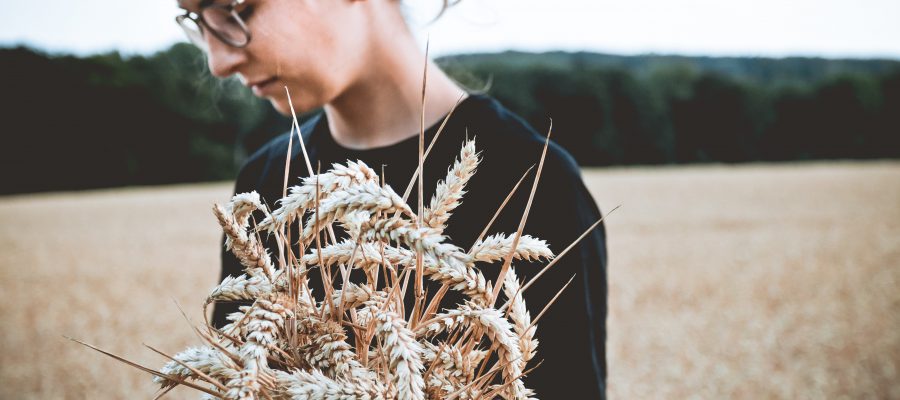 The apostles self-isolated between Jesus' ascension and Pentecost. You can steward your time in quarantine as they stewarded their time in the upper room.
---
"You can get so confused that you'll start in to race
down long wiggled roads at a break-necking pace
and grind on for miles across weirdish wild space,
headed, I fear, toward a most useless place.
The Waiting Place…

…for people just waiting.
Waiting for a train to go
or a bus to come, or a plane to go
or the mail to come, or the rain to go
or the phone to ring, or the snow to snow
or the waiting around for a Yes or No
or waiting for their hair to grow.
Everyone is just waiting.

Waiting for the fish to bite
or waiting for the wind to fly a kite
or waiting around for Friday night
or waiting, perhaps, for their Uncle Jake
or a pot to boil, or a Better Break
or a string of pearls, or a pair of pants
or a wig with curls, or Another Chance.
Everyone is just waiting." [3]
---
Do you recognize these words? They come from one of my three-year-old son's favorite books: Oh, the Places You'll Go! by Dr. Seuss. Even if the words are not familiar, perhaps the sentiment is.
In fact, maybe the sentiment is all too real at the moment. I don't need to tell you that right now, it seems like the whole world is "the waiting place." Waiting for a new vaccine and waiting to leave quarantine and to see our friends and to get un-slumped and to hear "All-clear!" from Donald Trump. Everyone is just waiting.
But in truth, "the waiting place" is not a "most useless place." The Bible is filled with passages about intentional, purposeful, productive waiting. "Wait on the LORD; be of good courage, and He shall strengthen your heart…" (Psalm 27:14). "…But those who wait on the LORD, they shall inherit the earth" (Psalm 37:9). "But those who wait on the LORD shall renew their strength; they shall mount up with wings like eagles, they shall run and not be weary, they shall walk and not faint" (Isaiah 40:31).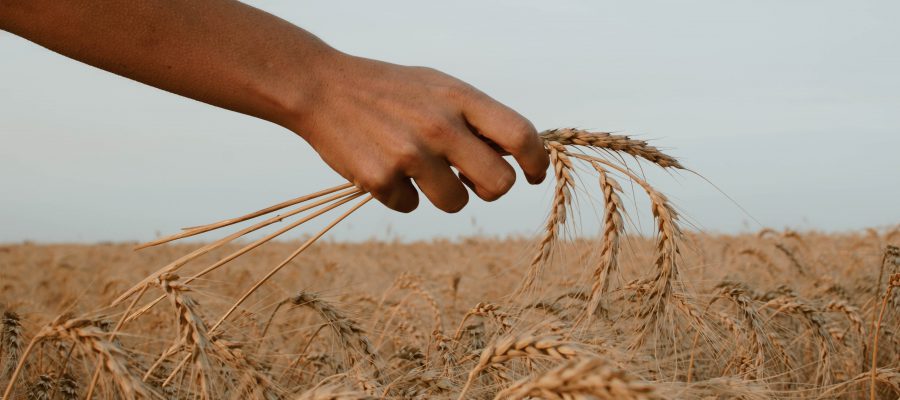 "Most assuredly, I say to you, unless a grain of wheat falls into the ground and dies, it remains alone; but if it dies, it produces much grain."
When Jesus spoke these words in John 12:23-24, He was foretelling His own death. Even on the surface, His metaphor is rich with meaning: like a seed, He would be buried and produce a harvest of new life through His death. But His imagery goes far deeper than that. In fact, this quote hints at a divine mystery, a coded love-letter that God wrote to the Jewish people over 1,300 years before Jesus' death so that they might more easily recognize their Messiah through two annual feasts: Early and Latter Firstfruits (AKA Pentecost). By examining these feasts and their contexts in the Jewish calendar, we can see that the first points to Jesus' resurrection; that the second anticipates the outpouring of the Holy Spirit in Acts 2; and that both illuminate the loving brilliance of God's plan to pursue and redeem people from every tongue, tribe, and nation.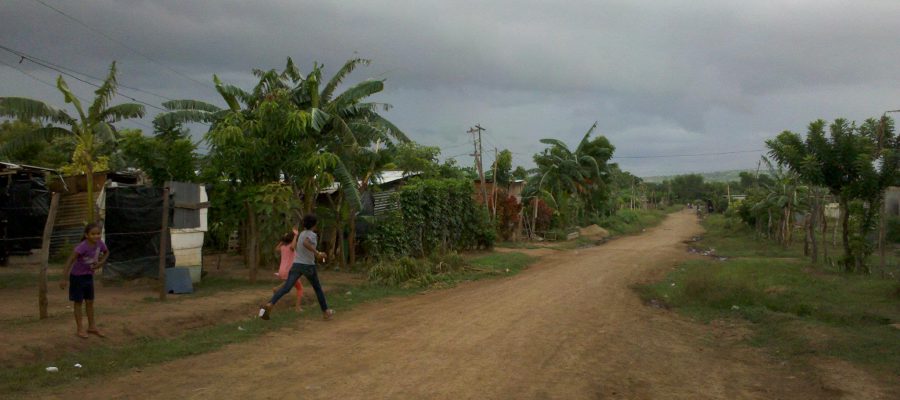 This is a guest post from staff member Jonathan Nicholson. These guest posts are a part of a series of encouraging devotionals during this time of global disruption.
Everyone battles anxiety, but the Bible offers a clear strategy for victory. This article explores that strategy as it appears in Philippians 4:6-8.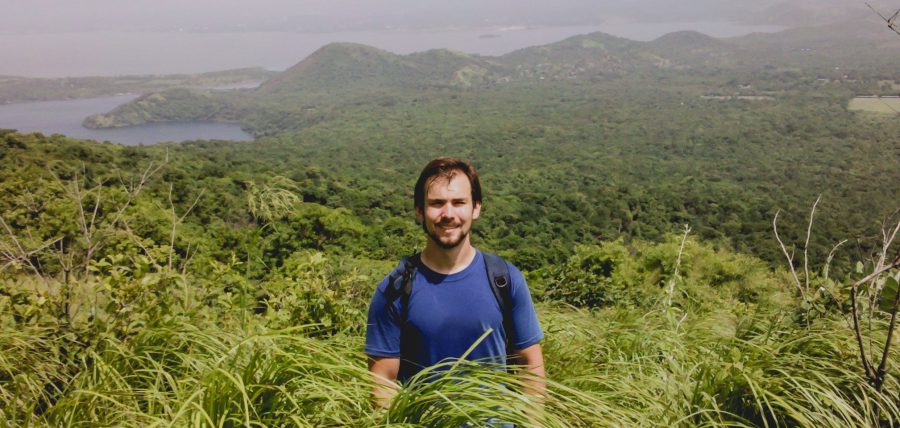 ---
"Where's Paul?" I asked Luis. Luis hadn't seen him. No one had since we'd returned from Barrio Nuevo, smeared with dirt and drenched in sweat, nearly an hour before. I had only been staying with Paul in the ministry center for about a week, but I already knew it wasn't like him to just wander off. Luis began searching the village while I stayed home in case Paul turned up. Time passed. He didn't. The sun began to set. Still no Paul.
It was July 17, 2012, a significant day for two reasons. First, it was the day we and a team of American high schoolers began construction on a small plot of dust and scrub on the outskirts of Barrio Nuevo. We spent the afternoon digging, carrying cement blocks, hauling wheel-less wheelbarrow loads of sand and cement, and setting up what would become an art piece in the center of a new park, a gift to the village.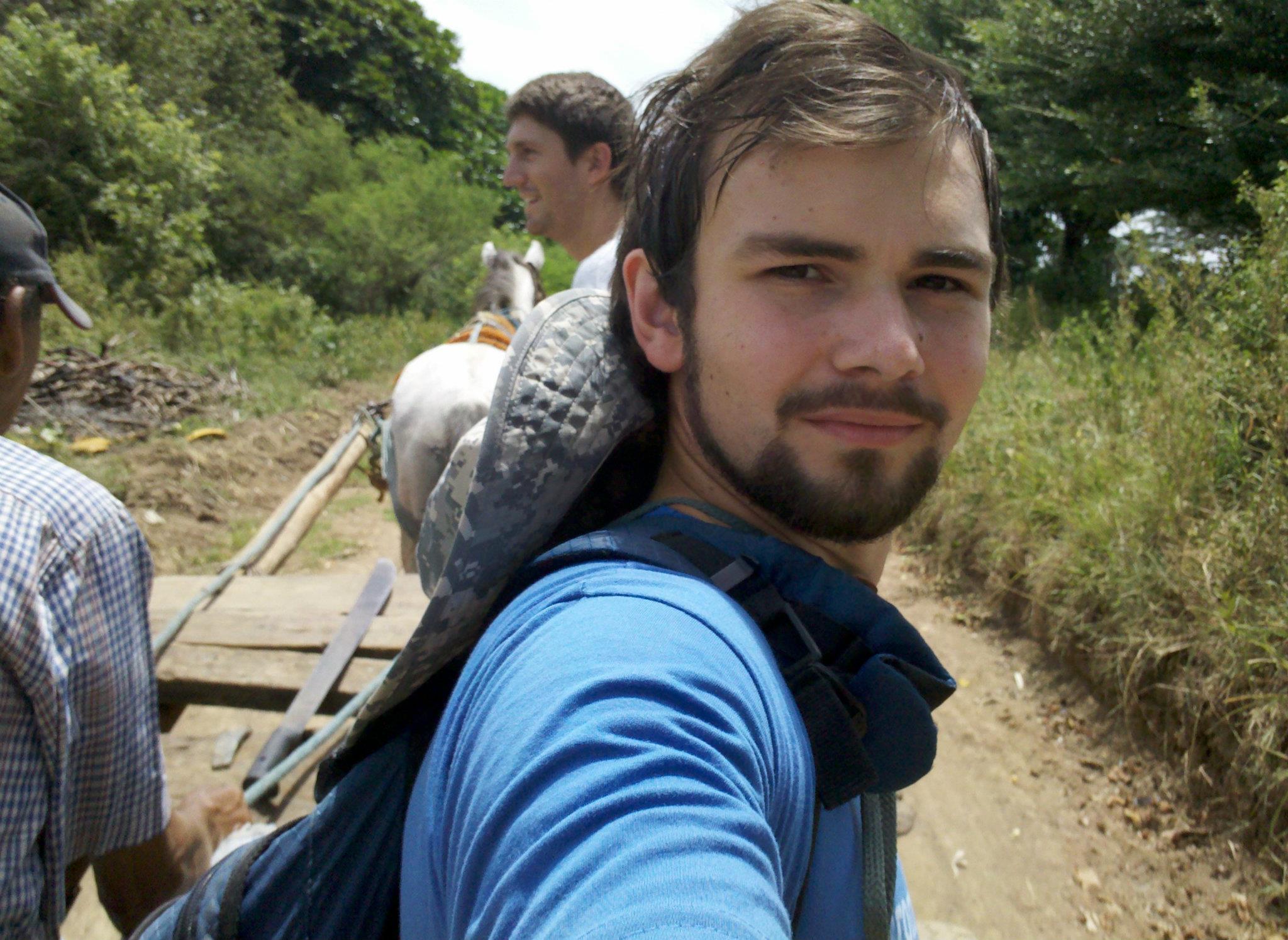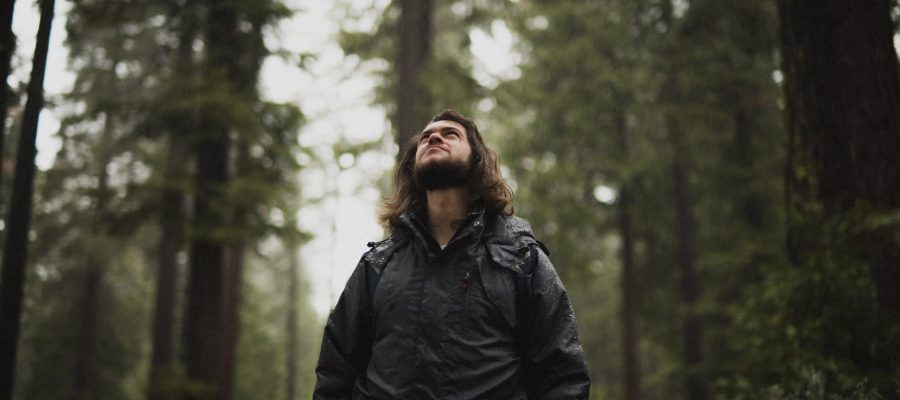 This is a guest post from a long-time friend in our community, Jeremy Sundin. These guest posts are a part of a series of encouraging devotionals during this time of global disruption.
If you're like most people in the world right now, you're going through a time that tests your faith and tempts you to give into fear of the foreboding clouds on the horizon. And yet, hard times are not unique to our present times. Even the early Christians lived through incredibly tumultuous times. The Bible offers us a model of how to position our lives in times like these.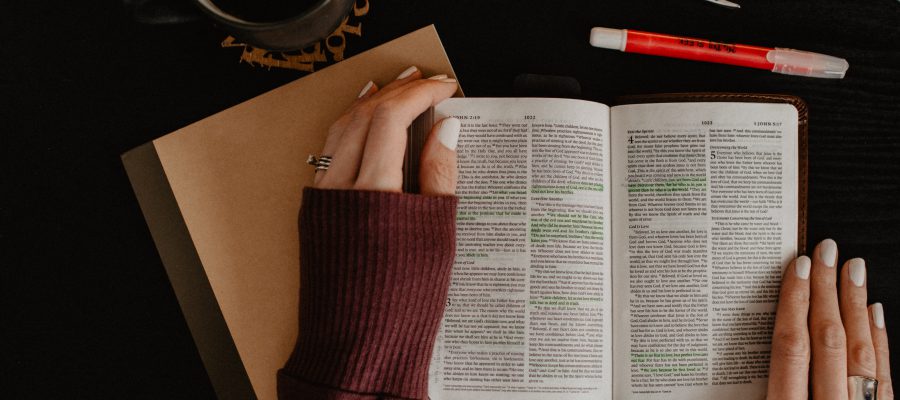 The times we spend with God are the most important moments of our lives. Reading the Word and praying are essential disciplines every Christian should attain to. It's how we know God. Given the importance of this time—and how busy people's schedule can be—we must seek to maximize our time with God.
Generally, whenever I want to spend time with God is when I am usually the most distracted. And tired. It almost never fails to happen: I sit in a comfy chair, open the Bible…and I'm out cold, like a Bible-reading narcolepsy.
But really, if the time we spend with God is the one of the primary ways to know God, why wouldn't the enemy of our souls do all he can to distract, confuse, or disrupt this time of meeting? How can we practically fight to keep this time?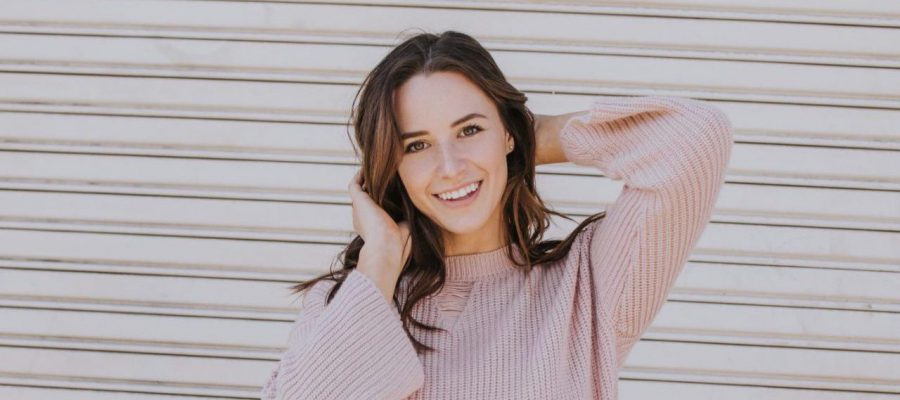 Our relationship with God is founded on one primary truth: He loves us (1 John 4:19). Yet how come believers so often feel that He is displeased with them and only loves them because He is contractually obligated? I know that I've definitely felt that way. Is He mostly sad, mad, or disappointed? Or is He mostly happy with us?
"…He delivered me because He delighted in me." Ps. 18:19 (emphasis added)
God loves unbelievers (John 3:16), yet He likes and enjoys believers (John 15:9). Jesus rejoices over us when we turn to Him in repentance (Lk. 15:4-7). His smile is seen as a believer embarks on the journey towards mature obedience and love. Our repentance elicits a compassionate response in Jesus' heart (Lk. 15:18-22), even though we still have immature areas that need transformation.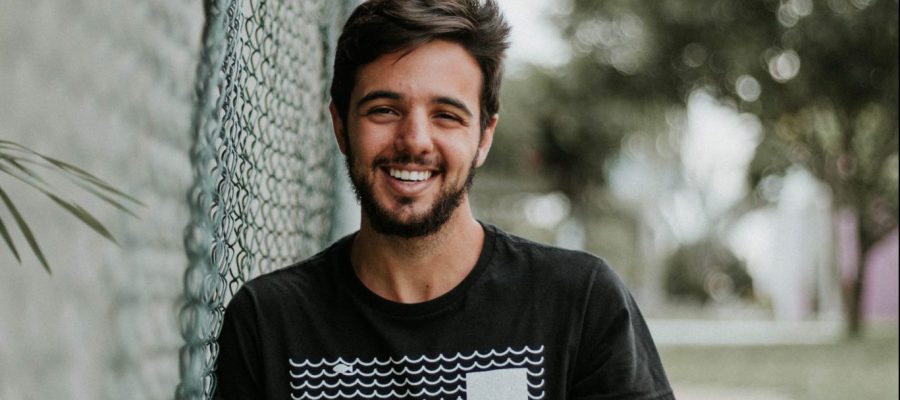 If you're reading this, it's likely that you're a sincere Christian who's struggling with sin. Or maybe you just want to be sincere. But sin in your life has you feeling stuck and likely ashamed.
The pain you feel from sin can be crippling, keeping you from the life of freedom you want. Without God's righteousness in your life, the Bible says you are dead in your sin (Rom. 6:23, Eph. 2:1).
This is exactly why God became a man (Jesus) to die in our place and take the punishment for our sins. He is the solution to our otherwise dead lives of sin.
"But God demonstrates his own love for us in this: While we were still sinners, Christ died for us." Romans 5:8
Even after you become a believer, it is likely that you will struggle with sin at some point in your life. This is where repentance comes into play. Repentance is a reckoning with your life, a reset, and a resolve to live your life God's way. His lifestyle of righteousness according to what the Bible says.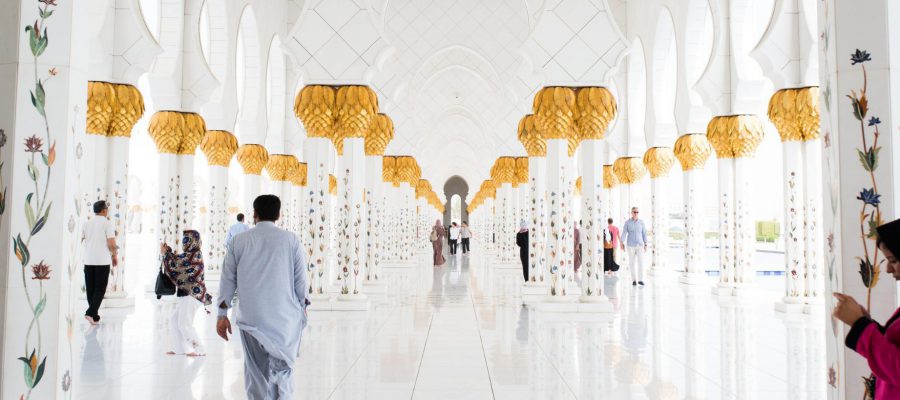 In this day, there seems to be a lot of confusion about whether or not Christians and Muslims worship the same God. There are core differences between Islam and Christianity which make the answer no, we do not. Let's look first at a few basic Christian beliefs and determine why.
1) Christians believe in the Trinity, a Triune God. Father, Son and Holy Spirit.
"For in Christ all the fullness of the Deity dwells in bodily form" (Colossians 2:9, emphasis mine)
"For to us a child is born, to us a son is given, and the government will be on his shoulders. And he will be called Wonderful Counselor, Mighty God, Everlasting Father, Prince of Peace." (Isaiah 9:6)
"And the Word became flesh and dwelt among us, and we beheld His glory, the glory as of the only begotten of the Father, full of grace and truth." (John 1:14, emphasis mine)
2) Christians believe that the Uncreated God, Yahweh, revealed Himself in flesh in the person of Jesus Christ.
Jesus also rightfully claimed to be God. "'Very truly I tell you," Jesus answered, "before Abraham was born, I am!'" (John 8:58)
"I and the Father are one." (John 10:30)
"But to the Son He says: "Your throne, O God, is forever and ever; A scepter of righteousness is the scepter of Your kingdom." (Hebrews 1:8)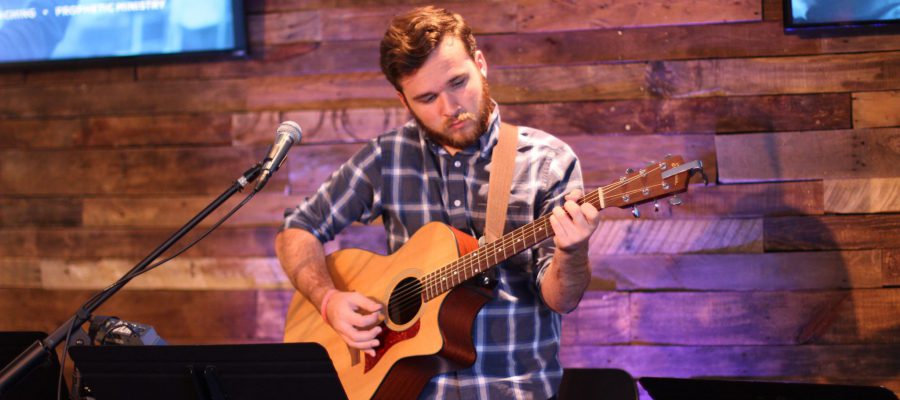 This post was originally posted here. Re-posted with permission from the author.
If you lead worship in a small group setting or at a church that doesn't have a band, you have a unique opportunity as a worship leader.
You can literally go wherever you feel led at a moment's notice. You can change tempo, key, song, or arrangement without having to communicate to a team. There's a ton of freedom that comes with leading solo corporate worship.
But there are also some challenges.
Do you face discouragement running out of things to pray for? I have definitely experienced this. A prayer list is great, but what exactly do we pray over those that we have on the list?
The best prayers are ones that are from the Word. This is a list of scriptures that will help give you dialogue material to speak with God.
This list is compiled by Mike Bickle. Watch his teaching on this topic.
We can use the acronym F.E.L.L.O.W.S.H.I.P. to guide our times of prayer.
F

Fear of God
I will put My fear in their hearts so that they will not depart from Me. (Jer. 32:40)
The Lord…you shall hallow; let Him be your fear, and let Him be your dread. (Isa. 8:13)
Unite my heart (to Your heart and Word) to fear Your name. (Ps. 86:11)
His delight is in the fear of the LORD… (Isa. 11:3)
E

Endurance
Being strengthened with all power…may have great endurance and patience… (Col. 1:11 NIV)
May the Lord direct your hearts into…the patience (endurance) of Christ. (2 Thes. 3:5)
It was written, "Zeal for Thy house will consume me (Jesus)." (Jn. 2:17, NAS)
Zeal for Your house has eaten me (David) up… I wept and chastened my soul with fasting that became my reproach. I made sackcloth my garment… (Ps. 69:9-11)
Phinehas…was zealous with My zeal among them… (Num. 25:11)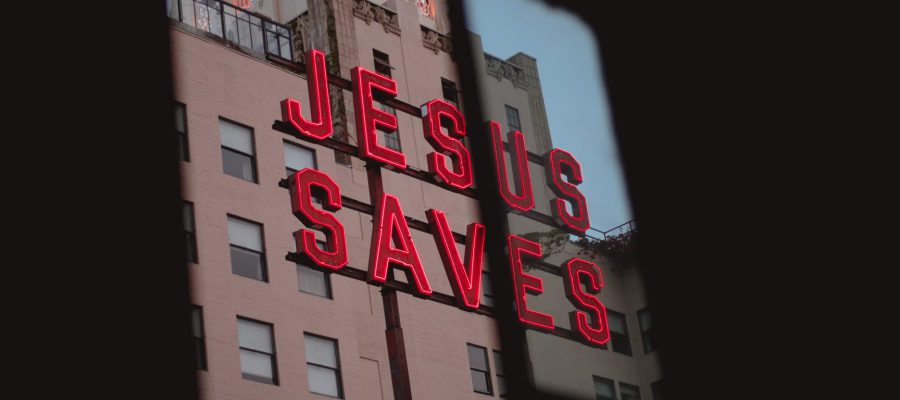 "He who did not spare His own Son but gave Him up for us all, how will He not also with Him graciously give us all things?" Romans 8:32
The question of who killed Jesus is one that echoes throughout history with many answers in possibility. The Romans nailed Him, the Jewish leaders indicted Him, all of humanity's sin required Him, but truly, it was ultimately all according to the Father's plan.
That's difficult to hear and understand because God is love (1 John 4:8). But indeed, it was love that caused Jesus to endure the Cross, and it was love that led the Father to pour out His wrath upon Jesus to atone for the sins of the world. "This Jesus [was] delivered up according to the definite plan and foreknowledge of God" (Acts 2:23).
"For our sake He (the Father) made Him (Jesus) to be sin who knew no sin, so that in Him we might become the righteousness of God." (2 Corinthians 5:21). Romans 3:25 says, "God put [Him] forward as a propitiation by His blood." Isaiah 53 puts it even more bluntly, "We esteemed Him stricken, smitten by God. . . . It was the will of the Lord to crush Him; He (His Father!) has put Him to grief" (Isaiah 53:4, 10).