‹ Back to Blog
Showing posts by:
Evan Olsen
About Evan Olsen

Evan has been a missionary at Hilltop since 2007. He lives in Tallahassee with his beautiful wife Sarah and two children, Elaina and Mark.
This series of interviews and testimonies with our full-time staff is meant to encourage you in what God is calling thousands to across the globe: intercessory missions.



Perhaps you feel called to minister before the Lord and impact this generation with the Gospel as a vocation. Check out these interviews as you pray for direction!

Read all the interviews ›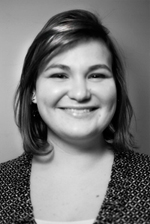 Where were you in life before taking the internship?
Before I took the Relentless internship I had just graduated from nursing school. I lived in another city and as I finished school, I felt God leading me to Tallahassee—which I assumed meant He wanted me to work as a nurse here in town! I was most definitely in a short and intense season of transition. Simultaneously, the Lord was awakening a serious hunger in my heart (I had reread Appointment in Jerusalem by Derek Prince) and I was very eager to learn how to pray. I heard that there was this place called the "house of prayer" where people could come to pray—I was very curious!
What made you decide to take the internship?
Previously, one of the major motivators to press on while in school was to imagine myself as a confident, competent nurse. But now, that future began to leave me unhappy and in search of 'more' from my life. I wondered if there was a job where my title would be: Jesus' Best Friend. It was all of these swirling changes that lead me to take the internship.
Name a few things God accomplished in your heart during the internship?
What a summer! I knew very little about myself and probably even less about God. I grew up in church but was full of false ideas about God's heart and His love. Unfortunately, I was under the impression that God only loved us because He was a nice guy and was putting up with us 'pathetic sinners'. But what joy I experienced as I began to believe that He likes us (even now, this truth amazes me) and enjoys our company. When this reality began to strike my heart, prayer became a joy, because I could approach God from a place of security and confidence, knowing He enjoys even the sound of my voice.
---
We just completed our second "Burn Weekend" of continuous worship and prayer for 24 hours — this first weekend in November. We feel the Lord is releasing a unifying work in our region as individuals from many other churches and congregations are participating in the "incense ministry" of continually exalting Jesus through worship, prayer, and works of justice. You can watch some of the archived sets here.
One of the worship teams who traveled from various cities
These weekends hold significant impact as night and day prayer actually shifts the spiritual climate and sends "speedy" justice to a region, as Jesus taught in Luke 18. At our first Burn Weekend two young adults got saved within the first 3 hours! As the Lord builds His house we are praying for an increase in the "water level" of the Spirit!
"Where the Spirit of the Lord is, there is freedom." (2 Cor. 3:17)
Burn Weekend Archives ›
---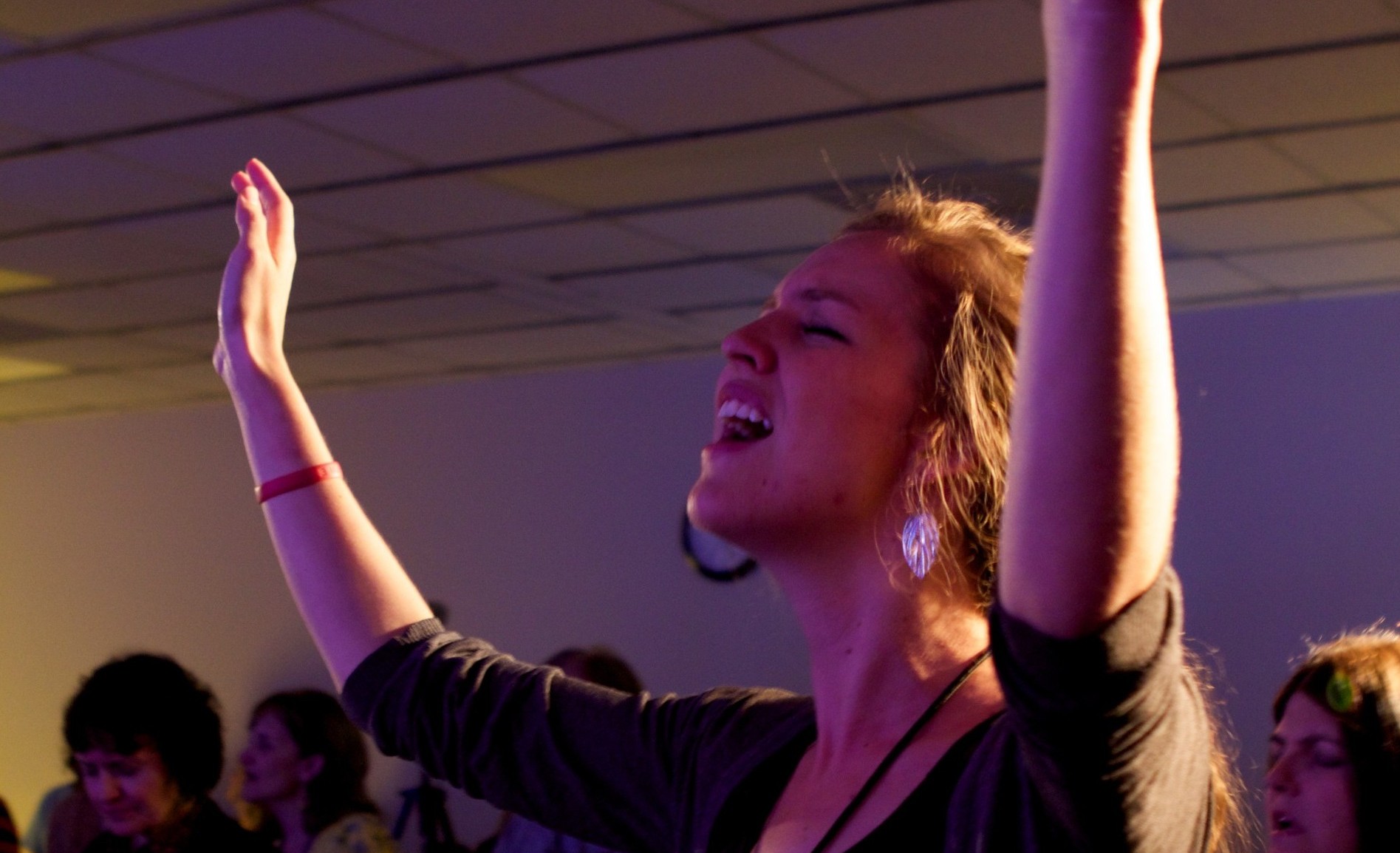 We just recently finished 24 hours of non-stop worship this weekend at the missions base. It was incredible. Nine different worship teams from local churches and ministries ministered to the Lord Friday and Saturday as we offered Jesus a 24-hour offering of adoration.
I strongly believe that God desires 24/7 worship and prayer to be found all over the earth. In fact, His Word promises it:
"'After this I will return and will rebuild the tabernacle of David, which has fallen down; I will rebuild its ruins, and I will set it up…"-Acts 15:16
In Rev. 4-5 we see a glimpse of what happens in Heaven. In the throne-room where God dwells, angels, creatures and elders sing incessantly, "holy, holy, holy is the Lord God almighty" forever.
Beyond the general affirmations of God's desire to bring Heaven and earth together (Eph 1:10, Col 1:19, Matt 6:10, Luke 11:2-3), God makes it explicit that He desires earthly worship to mimic heavenly worship. In Exodus 24-25 God meets with Moses on Mount Sinai and commissions him to build a temple according to what he saw (Exodus 25:8-9). This as an earthly replica to a heavenly reality (I Chronicles 28:19).
---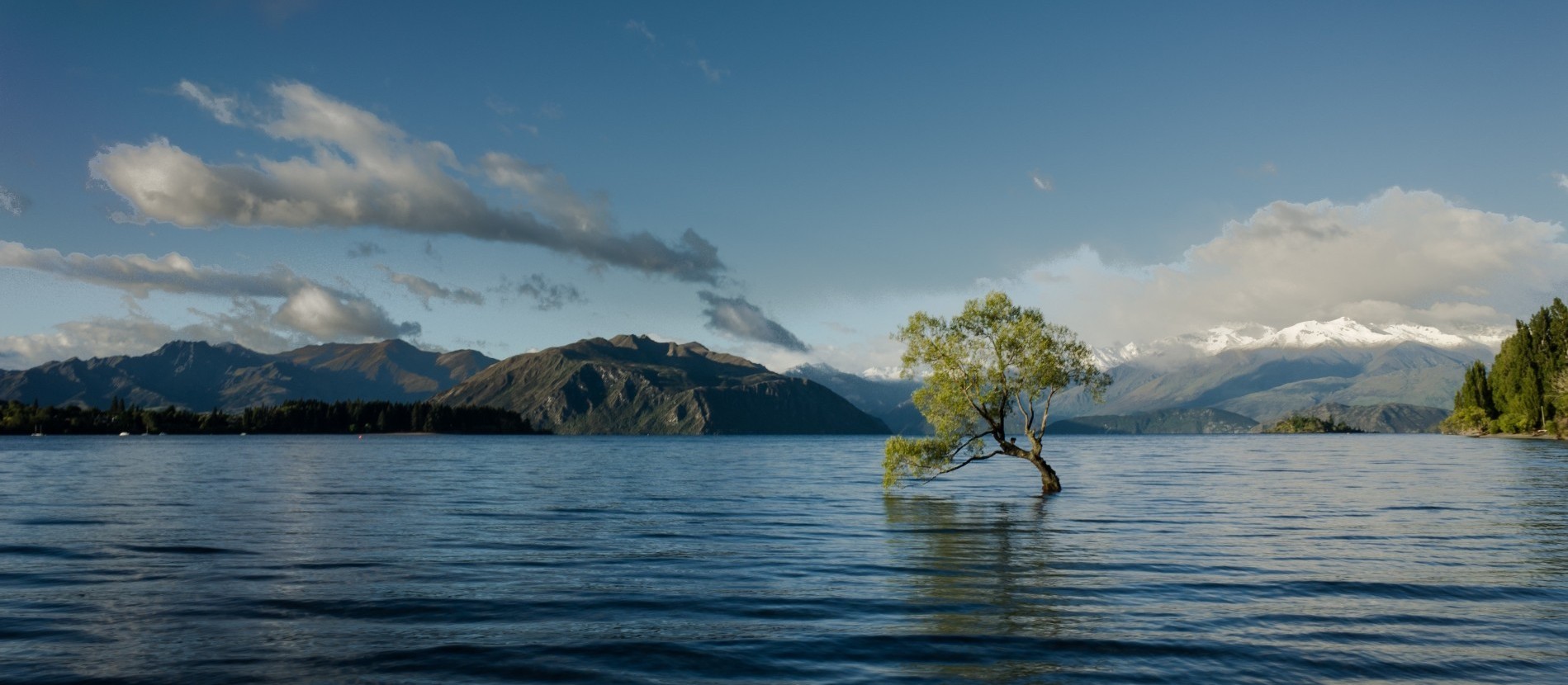 The question what are we created for has stuck with man-kind since the beginning of time. Our obvious meaning for existence is to glorify God. The Westminster Shorter Catechism states it best: "What is the chief end of man?" And, in response, "Man's chief end is to glorify God, and to enjoy him forever." They understood that glorifying God and enjoying Him were one in the same. What if enjoying God was the greatest way to glorify Him?
In my own experience, I had previously viewed enjoying God as an added bonus to the true duty of a believer: rigorous obedience to Christian duties (eg. praying, evangelizing, serving), even if those duties are emotionless, loveless. But what does Jesus say? "If anyone loves Me, he will keep My word" (Jn. 14:23). Love (delight) and obedience are directly related. Delight is not just a spin-off of obedience to God, but it is part of it. The strongest type of obedience is affection-based obedience.
---
This weekend we were pleased to have Justin Rizzo from IHOP-KC minister with us to a group of around 200 people. This is a short recap of some of the key moments of the weekend.
On Friday night Justin spoke on the biblical foundations of night and day prayer and the primary purpose of constant worship and prayer being worldwide exaltation of Jesus. He stated that the reason to have night and day prayer in a city isn't just because it's 'cool' or a neat fad to jump on,
but it is because Jesus is completely worthy of constant adoration, as found in Heaven at this moment (Rev. 5:8.) We must have a model of replication of the 24/7 adoration and worship of Jesus in Heaven here on the earth (Matt 6:10.) We are to pray and worship 24/7 simply because Jesus is worthy.
---