This series of interviews and testimonies with our full-time staff is meant to encourage you in what God is calling thousands to across the globe: intercessory missions.



Perhaps you feel called to minister before the Lord and impact this generation with the Gospel as a vocation. Check out these interviews as you pray for direction!

Read all the interviews ›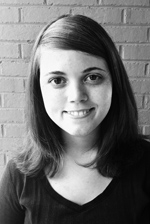 Where were you in life before taking the internship?
Before taking the internship, I was extremely passionate for the Lord but had little knowledge of Him or what to do with my zeal. I knew I wanted to encounter Him on a daily basis and operate out of a close relationship with Him, but I had no idea how to start.
Why did you take the internship?
One day I realized that the steps I needed to take required the first step of making a commitment to be consecrated before Him by taking the internship and joining staff in a full time capacity. When I realized I would be in the perfect environment every day to build closeness with Jesus, my heart leapt with joy!
What did God accomplish in your heart during the internship?
During my time of being an intern and staff, I confronted many false beliefs about God that I had unknowingly agreed with. I thought that He was just too hard to please, that He didn't care about how I felt, and that I had to fight to win His approval & affections. There were months that I felt myself striving through, while He was inviting me to rest and receive. The most important thing I learned about Him was that I can get to know Him the way I get to know anybody– spending time with Him and spending my life speaking with Him. I didn't have to try so hard to achieve something when I was with Him, I just had to enjoy Him.
You had many classes during the internship. Which one was your favorite class, and why?
My favorite class during the Relentless Internship was the Song of Solomon class. I related so well with the Shulamite who had to tend to other vineyards before her own, yet Jesus wanted to draw her away from work to the ultimate "work" of loving Him. This bridal paradigm shapes my life each and every day.
Imagine what would your life have been like without taking the internship.
If I had never taken the internship, I know where I would be. I would be reaching for success in the world's eyes, trying to accomplish all of the things that would seem to make me happy. But I would feel the same desperate ache in my soul the way I had before the internship— the one for relationship with Him that I had no knowledge of how to satisfy.
Has your life been impacted because of the internship?
Because I made the decision to take the internship and join staff, my life has been changed forever. I am confident that I know my Father in heaven, and how He feels so happy with me. I love His plans for my life! I have hours each day dedicated to encountering Him. I can join alongside a community of believers who live in this way too!
What course has your life taken since completing the internship?
Since the internship, I joined staff in a full-time capacity. I am dedicating this time in my life to be a strong foundation of growing close with Him, and I love it!
I want to allow you to speak to anyone reading this interview that may be considering the internship. What would you say to them?
I would recommend this internship to those who have great passion for the Lord but don't know what their first steps should be. No matter what path you feel eventually called to, take the 3-month season you are facing right now and dedicate it to Him. He will give you a strong foundation of confidence before Him and knowledge of who He is before He sends you out.
What is your current role at IHOP-TLH?
I am full-time staff at IHOP-TLH, a worship leader, and the Director of the Worship Teams.
About Karina O.

Karina has been a full-time intercessory missionary in the House of Prayer Tallahassee since 2007. She resides in Tallahassee with her husband Jared and her daughter Evelyn.

Give a special gift to Karina ›
---
Tags: Intercessory Missionary Interviews • Intercessory Missions • Internship • Missions