This series of interviews and testimonies with our full-time staff is meant to encourage you in what God is calling thousands to across the globe: intercessory missions.



Perhaps you feel called to minister before the Lord and impact this generation with the Gospel as a vocation. Check out these interviews as you pray for direction!

Read all the interviews ›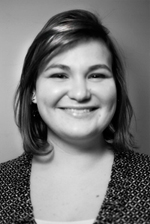 Where were you in life before taking the internship?
Before I took the Relentless internship I had just graduated from nursing school. I lived in another city and as I finished school, I felt God leading me to Tallahassee—which I assumed meant He wanted me to work as a nurse here in town! I was most definitely in a short and intense season of transition. Simultaneously, the Lord was awakening a serious hunger in my heart (I had reread Appointment in Jerusalem by Derek Prince) and I was very eager to learn how to pray. I heard that there was this place called the "house of prayer" where people could come to pray—I was very curious!
What made you decide to take the internship?
Previously, one of the major motivators to press on while in school was to imagine myself as a confident, competent nurse. But now, that future began to leave me unhappy and in search of 'more' from my life. I wondered if there was a job where my title would be: Jesus' Best Friend. It was all of these swirling changes that lead me to take the internship.
Name a few things God accomplished in your heart during the internship?
What a summer! I knew very little about myself and probably even less about God. I grew up in church but was full of false ideas about God's heart and His love. Unfortunately, I was under the impression that God only loved us because He was a nice guy and was putting up with us 'pathetic sinners'. But what joy I experienced as I began to believe that He likes us (even now, this truth amazes me) and enjoys our company. When this reality began to strike my heart, prayer became a joy, because I could approach God from a place of security and confidence, knowing He enjoys even the sound of my voice.
What was your favorite class during the Relentless Internship and why?
I learned so much from and enjoyed each class in the internship, but I experienced the most personal revival sitting in on "The Heart of the Nazirite" class. … I also benefited a lot from the Song of Solomon class, because I gained insight into the emotions of God's heart through that teaching.
Looking back, what would your life have been like without taking the internship?
Recently, I saw an old friend who is also a nurse and she asked "What would possibly motivate you to turn down the salary nurses make?" (I might add that she doesn't know the Lord yet.) It was shocking for a moment but then I remembered why I chose what I chose (although, really, God chose me, John 15:16). It wasn't for the riches, for glory, for fame—but I said yes to God because of love (and more importantly, He said yes to us because of love!). There is no cost when you're in love. His love ruins His kids for lesser things. Nothing satisfies like He does—and it's not just words that sound good, but these realities in my heart have been gained through experience with the Holy Spirit.
How has your life been changed or impacted because of the internship?
Over several months, God changed my way of thinking about careers, education and wealth (among many other things). I began to realize that even though I had been led by God to go to nursing school, He may still have other plans for me afterwards that may never include working in that chosen career. What was most amazing was that He actually changed my heart.
What course has your life taken since the internship?
My life is completely different now that I'm on staff after I completed my internship. I've decided to 'waste' my life worshiping and praying, knowing that wisdom is justified by her children. Success in the world's eyes, power, money; all of these things will burn and be humbled on the day Jesus returns in glory.
Who would you recommend this internship to and why?
I can most heartily recommend this internship to everyone on the planet. I can't see how it would be bad in any way to spend a bunch of time with Jesus and learn how He feels about you! But it is especially good for people who are in transition (i.e. graduating high school or college, just moved or don't have a job yet) because you're uniquely positioned to hear from God and move into whatever He's got in store for you. Some come for a short season and some come for a long time; both are great!
What is your role at the missions base?
My role at the House of Prayer is to pray! I am an advocate and a mediator between God and mankind, asking for mercy, justice, and for a habitation of the Holy Spirit. I also am a prophetic singer, privileged that God shares the burdens of His heart with me and I am blessed to be able to give them voice through song. I lead prayer, steward dreams, and encourage anyone who needs it.
About Hannah K.

Hannah has been a full-time intercessory missionary in the House of Prayer Tallahassee since 2010. She is dedicated to gazing on the beauty of Jesus and proclaiming to people His goodness and passionate, personal love for humanity, while working to establish night and day prayer in this region. Her roles at the Missions Base include prophetic singing, prayer leading, and dream stewarding.

She has a great desire for the testimony of Jesus, which is the spirit of prophecy, to be released into every facet of our society—that the heart of God would be revealed in every situation and environment—unto the glory of God and the saving of souls. Along with that, she desires for our region to be impacted by God's merciful heart, particularly through divine healing, so that all the world would know how deeply God loves His people.

Give a special gift to Hannah ›
---
Tags: Intercessory Missionary Interviews • Intercessory Missions • Internship • Missions