This series of interviews and testimonies with our full-time staff is meant to encourage you in what God is calling thousands to across the globe: intercessory missions.



Perhaps you feel called to minister before the Lord and impact this generation with the Gospel as a vocation. Check out these interviews as you pray for direction!

Read all the interviews ›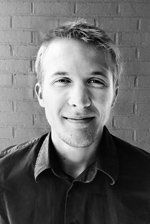 Where were you in life before taking the internship?
At the time — I wasn't fully aware of it — but I was a mess living a very godless life. I was sincere in my desire to want to love God, but my life was full of pursuing other desires that contradicted my desire to love God.
What desires were you pursuing?
I wasted a lot of time hanging out with friends, online, and just generally wasting time. In retrospect, I know I was trying to pacify a longing that I now know was meant to be satisfied in God.
What was the turning point that made you decide to take the internship?
I saw other believers living a life of passionate love for God and for people, and I wanted to live that same lifestyle. Before that, I had only seen a very shallow Christianity: people who professed to love Jesus, but never really lived it. I was in that same group of people. God has been bringing me out of that mindset and daily calls me into living a life of surrender.
Name a few things God accomplished in your heart during the internship.
I took the internship in 2007. God began to speak to my heart that He really did love me, and even more impacting was that He liked me. God doesn't just see us as His pitiful creation that screws everything up, but He greatly desires us to come to an understanding of how much He loves us. Even while we were enemies (completely against Him), Christ died for us (Rom. 7-10).
Why did you enjoy your favorite class?
I most enjoyed the Developing a Heart After God (Song of Songs) course, because I dealt with a lot of condemnation around that period, and God used that course to help break off shame in my life. What's better than hearing that God loves you like He loves Jesus? And that you don't have to fear that He will never forgive you? I learned that condemnation is not from God, but that God waits for us with welcoming arms when we mess up (Luke 15:11-32).
Looking back, what would your life have been like without taking the internship?
If I hadn't learned what I learned in the internship, I honestly don't know what my life would be like now. I can't imagine life without continual encounters with God. That's comparable to imagining life without your heart.
How has your life changed since the Relentless Internship?
I joined full-time staff directly after completing the internship. Since then, God has taken my understanding of who He is, what He wants, and who I am, way beyond what I could have imagined years ago. I better understand God's plan for man, why Jesus is worthy of 24/7 worship and what the Church is called to be. I am excited to minister to young adults based on these realities.
Is anything specifically on your heart to do since joining IHOP-TLH staff?
I desire to help raise up young men to have mature love for Jesus and people, and to help them live their lives as responsible, strong, and loving men.
Who would you recommend this internship to and why?
I would highly encourage young men to take the internship, because I believe 18-21 are a formative time in a man's life. If young men don't get into a community of believers that will help them walk through their struggles, provoke them to love God, and equip them to be a bold witness for Jesus, then I fear this generation could be lost. The Church in Acts 2:42 was a community that daily met, worshiped, and encouraged each other. I believe a community like ours at IHOP-TLH is one of the most important things for young men to have.
What is your role at IHOP-TLH?
I am an intercessory missionary and worship leader that first and foremost ministers to the Lord through worship and intercession. I stand in the gap between God and man, pleading for God to intervene on the earth, and for man to understand God. I secondarily serve as head of marketing, which entails developing the mission base's website, email updates, social networks as well as designing all graphic material.
About Evan O.

Evan has been a full-time intercessory missionary in the House of Prayer Tallahassee since 2007. He desires to raise up young men to have mature love for Jesus and people, and to help them live their lives as responsible, strong, and loving men.

Evan seeks to encourage and raise up ones whose hearts and minds look forward to the age-to-come in which righteousness dwells (2 Pet. 3:13). And through that hope, feel the urgency to live whole-heartedly, abandoned, and with a godly love to see the lost be brought unto salvation for the great purpose of spending eternity with God, reigning on the Earth (Rev. 5:10).

Give a special gift to Evan ›
---
Tags: Intercessory Missionary Interviews • Intercessory Missions • Internship • Missions